Managed IT in Bucks County
EMCO knows what it means to be a pioneer in Managed IT.
As someone familiar with spearheading ambitious initiatives, you realize the importance of recruiting a team of over-achievers. At EMCO, our staff has built a reputation by being the best at what we do. Add our unrelenting commitment to future-proofing your technology, and you're gifted the recipe for success.
You expect nothing but the best for your business, and that's exactly what we deliver: proactive and timely maintenance, a rock-solid cybersecurity suite, and personalized consulting. Our Managed IT service is designed to expand your company's infrastructure and provide fervent defense against malicious agents.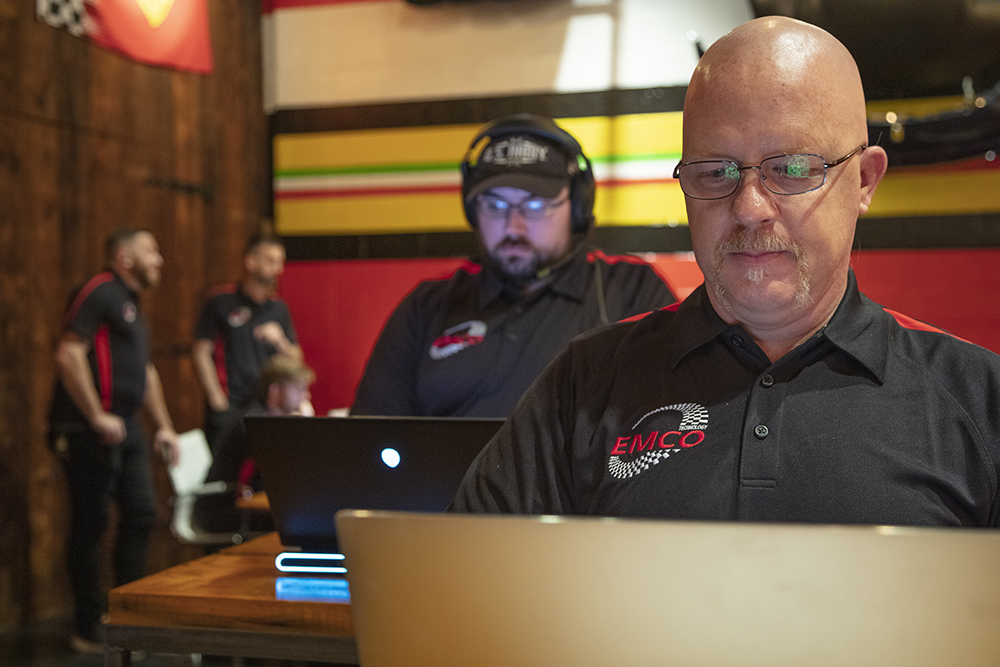 Welcome to Our Managed IT Suite
Our Managed IT Suite is fully equipped with the best solutions & services for your business.
Outsourcing your IT to EMCO is the only choice for a premier business like yours.
Over the years, industry leaders like you have entrusted their IT management to our first-in-class professionals. Enjoy the comfort and confidence to focus on the parts of your business that matter most, knowing full well your network will bolster productivity levels in the hands of our experts.
You no longer have to worry about:
More management responsibility: Forget about managing a full-fledged IT department; we handle the full-fledged management of our team in-house and in yours.
Hiring or training IT employees: You're committed to the high-speed lane; you don't have time for a pitstop to hire or train IT employees. Our team already shares a century of experience with on-boarding and training.
Paying for additional management software: We've developed state-of-the-art tools to seamlessly assume responsibility and management over your network.
Short staffing: No need to sweat an employee's time-off request slowing down productivity. With a team of IT professionals always at the ready, staffing solutions will never be in short order.
Reduce the need for human involvement with automation.
Embodied in our infrastructure automation is an artificial intelligence designed to coordinate processes, execute tasks, and strengthen network security. With consultation from our cutting-edge IT professionals, your entry-level positions and beyond can be fulfilled via the tireless attention of AI.
We program our automation software to work within the confines of its designated role, closely adhering to outlined instructions and frameworks. Take human error and effort out of the equation, and relish in the comfort and reliability of EMCO's automation.